"No Man's Land"
Another step towards gender parity.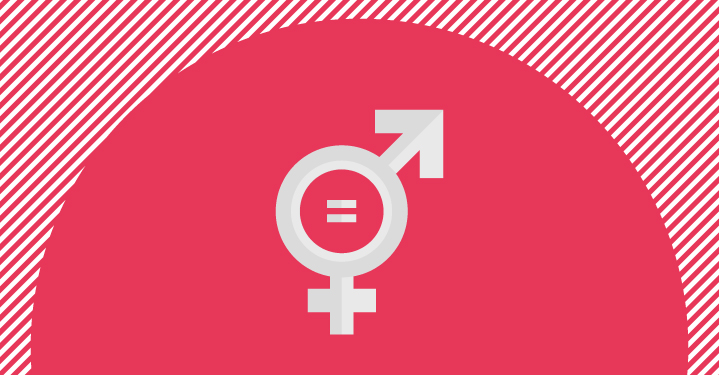 In 2015 in Miami, the highly influential collectors American Don and Mera Rubell organized an exhibition of works by female artists which they decided to call No Man's Land. The show had works by about a hundred artists including some of the market's top performers – Njideka Akunyili Crosby, Wangechi Mutu, Sue Williams, Kara Walker, Cecily Brown, Yayoi Kusama, Marlene Dumas, Cady Noland, Aya Takano, Cindy Sherman, Dana Schutz – and clearly sought to correct a flagrant imbalance in the art world.
Again in 2015, a study conducted by curator and committed author Maura Reilly highlighted the discrimination against women in the art world with unprecedented force. Published in Artnews in June, Maura Reilly's study confirms, with new figures, the work carried out by the Guerrilla Girls in the 1970s denouncing the domination of male artists in art collections. Their slogan at the time – Do women have to be naked to enter the Metropolitan Museum? – hit the nail on the head: women are present in museums when they are painted (often nude) by men. On the other hand, their works are almost absent from the permanent collections and substantially under-represented in temporary exhibitions.
Do women have to be naked to enter the Metropolitan Museum? (the Guerilla Girls)
According Maura Reilly's report, 29% of the solo exhibitions organized between 2007 and 2014 at the Whitney in New York concerned female artists, 25% at the Tate Modern in London, 20% at the MoMA and only 16% at the Pompidou Center in Paris. Some museums were able to show much improved figures: New York's Guggenheim, for example, posted 14% in 2014 compared with zero shows of women artists in 2000!
Top 15 female Contemporary Artists (2000-2019)
Addressing the gaps
Although women are very present in the field of artistic creation and often in a majority in American art studies programs, it is clear they have less chance of leading successful careers as artists than men. The art world gender gap is visible throughout the sector: women are under-represented in galleries, in permanent museum collections and, as we mention above, in temporary exhibitions. This all leads to less media coverage and lower market demand which, in turn, results in significantly lower auction prices compared with their male counterparts.
When Maura Reilly's study was published, the highest auction price for a living female artist was $7.1 million, hammered for a painting by Yayoi KUSAMA (White No. 28 (1960) at Christie's New York; the highest price for a living male artist was $58.4 million for a sculpture by Jeff Koons (Balloon Dog (Orange) also hammered at Christie's New York. That was a gap of over $50 million…
In the years following the report, numerous initiatives aimed at improving gender parity brought about positive changes with a number of high-profile exhibitions Making Space: Women Artists and Postwar Abstraction at the MoMA and Champagne Life at the Saatchi Gallery in London in 2016. These initiatives also included the adjustment of museum acquisition policies like the MoMA Women's Project (MWP) aimed at improving the gender ratio in MoMA collections.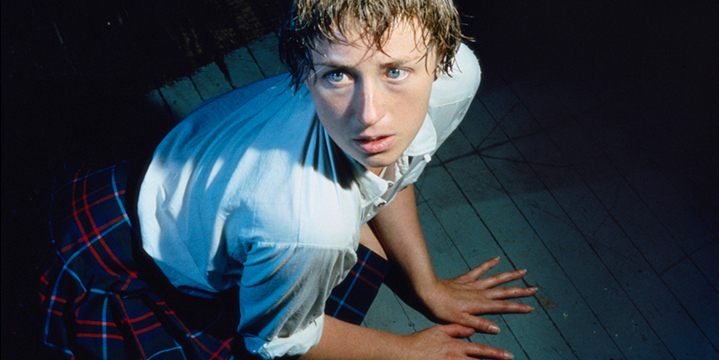 Cindy Sherman
Untitled #92, 1981
C-Print, 58.9 x 120.1 cm
Courtesy of the artist and Metro Pictures, New York
Awards of high-level cultural distinctions to women artists have also accelerated, with the attribution of the Praemium Imperiale Prize (equivalent to the Nobel Prize in art) to the French artist Annette MESSAGER in 2016, and the Golden Lion of the Venice Biennale to the pioneer of feminist performance art Carolee SCHNEEMANN in 2017. A first retrospective of Schneemann work on American soil also opened at the end of 2017 (MoMA PS1).
Seven women are among the top 100 performers.
However, despite these efforts, the overall results over the 20 years of art auction history in this report are somewhat confounding: only seven women are among the 100 most successful Contemporary Artists. The strong disparities in the prices of their works compared to those of male artists are, of course, reflected in the volumes of auction turnover. In the previous chapter on "Market Growth", we indicated that the best performing woman, Cindy SHERMAN, is 25th in the global turnover ranking behind 24 men… but her results are far below those of the top-rated men: Sherman's auction turnover is almost a seventh of that of Jeff Koons (top performing living artist in the ranking) and her auction record is 13 times lower.
The 7 female artists in the Top 100 (2000 auction turnover vs. 2019)
Jenny Saville and Cecily Brown
The growing market share of certain female artists goes hand in hand with their recognition in Art History's Hall of Fame. The market has naturally followed these "recognitions" as and when they have occurred over the past 20 years.
Completely absent from auction catalogs in 2000, Jenny SAVILLE's works are now eagerly awaited on the market. Known as one of the Young British Artists movement supported by Charles Saatchi, she received a lot of attention in 2018 when her canvas Propped (1992) fetched $12.5 million at Sotheby's in London, making her the world's most expensive living female artist. The result was hammered just a few months after David HOCKNEY became the male equivalent with a result of $90.3 million for Portrait of an Artist (Pool with Two Figures) (1972), no less than $77.8 million more than Saville's record.
Jenny Saville became the most expensive living female artist in 2018.
One of the best market progressions of the last 20 years is that of Cecily BROWN. An English artist launched by the Gagosian, Cecily Brown was ahead of Cindy Sherman in the 2017 and 2018 annual turnover rankings, becoming a major figure in the Contemporary Art Market. In 2018, her painting Suddenly Last Summer (1999) set an important record at $6.8 million, compared with $1 million in May 2010 (Sotheby's). The 2018 result represented a very substantial value accretion for the vigorous painting of this New York-based artist who has been championed by powerful market players including Charles Saatchi and Larry Gagosian. The Guggenheim Museum, the Whitney, the Metropolitan, the National Gallery and even the Tate Gallery can congratulate themselves on having acquired works by this superb painter before her prices reached their current threshold…
A new generation
According to Amy Cappellazzo, former Director of Post-War & Contemporary Art at Christie's, the marketplace "has been improving steadily for women at a faster pace over the past five years than over the past 50 years" (quoted in Taking the Measure of Sexism: Facts, Figures, and Fixes, Artnews, Special Issue "Women in the Art World", June 2015). This observation appears to be confirmed by the fact that among the 'new generation' of artists (born after 1980) on the Art Market, the percentage of women is 31% compared to 14% all generations combined.
In the new generation of artists women are better represented.
Among the new generation of artists, Tauba AUERBACH (born 1981) has reached the 120th place in the global auction turnover ranking for Contemporary Artists (2000-2019) although her auction debut only occurred in 2010. The American artist obtained particularly early international recognition. In 2006, she joined the famous New York gallery of Jeffrey Deitch (Director of the Los Angeles MoCA from 2010 to 2013). Since then, her work has been seen on the walls of the most powerful galleries (Gagosian, Gladstone, Paula Cooper) as well as in the most eminent institutions, notably with a solo exhibition at the MoMA in 2012. She had a hundred exhibitions in the United States and Europe, and her work was in increasing demand at auctions. Her auction 'consecration' took place in her 33rd year (2014) when three of her acrylics each fetched million-plus new records between $1.5 million and $1.9 million. In the 1990s that sort of success could only have happened to an artist with a minimum age of fifty. But… her prices clearly rose too quickly because her market has since contracted substantially with several superb works (dearly estimated) failing to sell over the last three years (see Zombies and sharks).