Black (also) matters (in art)
Repairing the omissions of history by giving a real place to artists from Africa and the African diaspora: this is one of the major trends of our time.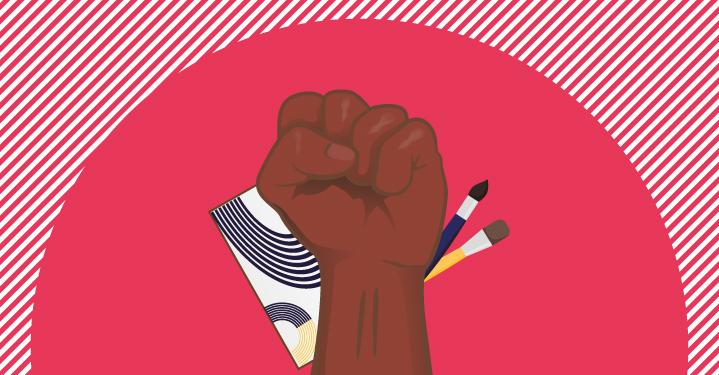 By giving greater weight to African-American artists, museum (and private) collections are opening up new ways of reading history and contemporary iconography and inviting us to reconsider the Western codes that have shaped art history and the Art Market.
This adjustment has manifested in recent years via significant exhibitions and publications, the choices of influential galleries, high-profile acquisitions by film/pop stars and politicians, the development of archives, museum acquisitions… and long waiting lists on some of the more prominent artists.
Impact made by galleries
Over the past 10 years, powerful international galleries have integrated African-American, African-British or African artists, whose work is often engaged on issues of identity, race, culture and politics. David Zwirner works notably with Kerry James Marshall (since 2013), Njideka Akunyili Crosby (2018) and Noah Davis (2020). Hauser & Wirth supports a dozen artists from the African diaspora including Amy Sherald, Lorna Simpson and Mark Bradford who inaugurated Hauser & Wirth's Hong Kong space in 2018. The trend has accelerated with artists Henry Taylor and Simone Leigh joining the same gallery in 2020, and with the exhibition of African-American artist Nathaniel Mary Quinn at the Gagosian in 2019. In galleries and in auction rooms, prices have soared with astonishing urgency.
Kerry James Marshall is the top-rated living Black American artist.
Demand literally exploded when Nathaniel Mary QUINN (already at Almine Rech) announced a collaboration with the powerful Larry Gagosian. Go-Go organized a first show for Quinn in Beverly Hills in September 2019 (Hollow and Cut) and, with perfect timing, the auctioneer Phillips offered Quinn's first work for sale in early October. The work in question (Over Yonder, 2015) multiplied its high estimate by 3.5 to reach $261,400. After that, Quinn's works consistently beat their high estimates. Christie's even promoted the young favorite in an article on "10 American Post-War and Contemporary Artists to Collect". But as we all know greediness can provoke indigestion… By asking $120,000 for a small work measuring 25 centimeters, the auction house encountered its first BI in March 2020.
When an artist joins the stable of a powerful gallery, it acts as a tremendous price booster and sends a strong signal to speculators. Nowadays, the link between signing a contract with a major gallery and an upsurge in prices is literally immediate. Amy SHERALD landed her contract with Hauser & Wirth Gallery in 2018, the same year Michelle Obama commissioned her for an official portrait. Her secondary market prices immediately rose to six figures. Signed with David Zwirner in 2013, Kerry James MARSHALL crossed the million-dollar threshold in 2014 with his canvas Vignette (2003) at Christie's. The work was worth $541,000 in 2007 (Sotheby's). Well established in the MoMA collections (with around thirty works), Marshall was born five years before Jean-Michel Basquiat. But it took him much longer to achieve the status of an icon of American painting. Today Marshall is the most expensive living black American artist of our time since his canvas Past Times sold for $21.1 million in 2018 ($9 million above Sotheby's high estimate).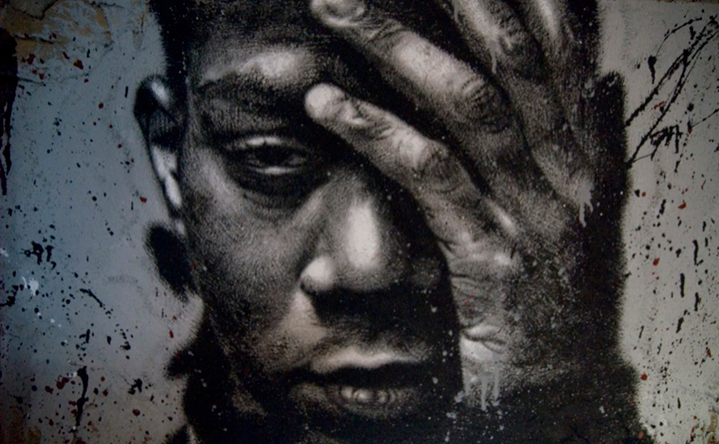 Portrait of Jean-Michel Basquiat at the Abode of Chaos
© thierry Ehrmann, Courtesy Musée l'Organe
The career of Njideka Akunyili CROSBY was kick-started in 2016, a decisive year in which she received the Canson prize from the Drawing Center in New York, exhibited at the Whitney and made her auction debut shortly before the opening of her first exhibition at the Victoria Miro gallery in London. Galvanized by so many positive signs, collectors snapped up her first drawing for more than $93,000 in September 2016. Two months later, Sotheby's struck the first 7-digit result (Drown, 2012). In 2017, at the age of 35, Njideka Crosby represented the United States at the Venice Biennale with a large drawing (Cassava Garden, 2015). Meanwhile her canvas The Beautyful Ones fetched over $3 million (March 2017). Since joining David Zwirner in 2018, her best result has been $3.4 million (Bush Babies).
These somewhat flamboyant examples are not isolated. Many buyers are willing to bank on the development of an artist who has just joined a large gallery, even when his/her reputation remains to be established. Some artists, still in their thirties, have seen their auction estimates multiply tenfold literally overnight, like Amoako Boafo and Otis Kwame Kye Quaicoe.
Thirty-year-olds demolishing forecasts…
Amoako BOAFO (born 1984, Ghana) reached $881,500 at his auction debut in February 2020 for a work titled The Lemon Bathing Suit (2019) and estimated just $40,000 to $65,000 (Phillips, London). In fact, Boafo's works had already been acquired by several museums, including the Albertina Museum (Vienna, Austria). Boafo is supported by Kehinde Wiley, famous for having painted Barack Obama's official portrait and an important figure for African and African-American artists. Represented by the American gallery Mariane Ibrahim, the young Amoako Boafo symbolizes a cosmopolitan Art Market, capable of taking off with a matter of weeks without anything more than an online presence.
Otis Kwame Kyei QUAICOE (born 1990, Ghana) exceeded $200,000 (10 times the low estimate) at his auction debut in 2020… and what's more… it was in a sale organized exclusively online during the Covid-19 health crisis (Shade of Black (2018), Phillips, 2 July 2020). Proof that portraits of black figures are being sought after with a certain form of speculative urgency.
Toyin Ojih ODUTOLA (born 1985 in Nigeria, raised in Alabama and living in New York) made a sensational auction debut in 2018 with a 35-centimeter drawing (From a Place of Goodness) that fetched $62,500 versus an estimate of $10,000 to $15,000 at Sotheby's. It was the year of her contract with the Stephen Friedman gallery. She has since crossed the $500,000 threshold.
Tschabalala SELF (born 1990). The twelve works by Tschabalala Self's offered at auction by Christie's, Sotheby's and Phillips during 2019 all sold above estimates. With an average canvas price of $284,000 that year, she took 4th place in the global auction ranking of under-40 artists. Her works have already been integrated into leading collections such as the Rubell Family Collection, the Perez Art Museum in Miami and the Luma Foundation in Switzerland. Having made her auction debut in 2019 only, her current record stands at $568,000 in 2020 (for Princess, 2017) at Phillips in London.
Christie's wants to amplify the voices of black artists.
That's not all. The auction houses are also taking a proactive position in this field. The latest initiative to date was a virtual exhibition – Say It Loud – that Christie's held during the summer of 2020. The exhibition presented works by emerging and mid-career black artists and was the first event organized by Christie's Corporate Social Responsibility (CSR), within a new department dedicated to "initiatives for diversity and inclusion". Christie's is here stepping beyond its role as an auction operator to use its market leadership as a "positive force", with a series of exhibitions and educational programs. One of the company's stated goals is "to amplify the voices of the black artists".
Indice
Black (also) matters (in art)