The principal marketplaces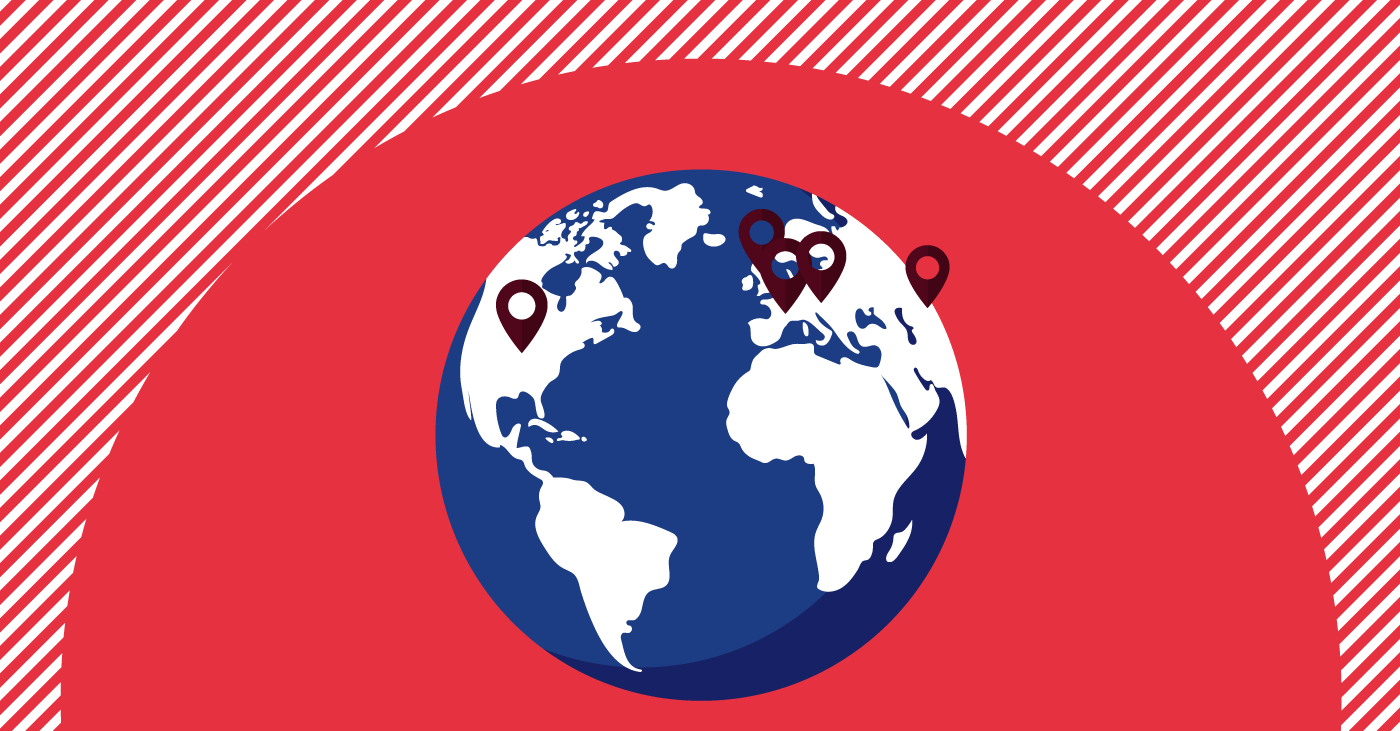 In 2022, the very positive global art auction turnover total of $16.5 billion was largely due to the American market, which recorded sensational sales and still clearly dominates the market's most high-end segment. However, very good performances in France, Germany, China Hong Kong and Tokyo stabilized Fine Art auction sales on a global scale.
China loses two billion dollars
If the Chinese art market had not been considerably slowed by its covid situation, 2022's global art auction turnover total would have almost certainly been the highest in art market history. Unfortunately, the public health context and the restrictions linked to the zero-covid policy temporarily undermined the formidable momentum of the Chinese market, whose annual turnover fell from $5.9 billion to $3.9 billion (-34%). Now that the restrictions have been lifted, the competition can resume. The future will tell if China can regain its first place in the world. For the time being, it needs to improve its low sales ratio of 37% (in 2022), compared with a global average of 65%.
The United States accounts for 44% of the global art market
Of the three major forces in the global art market (USA, China, UK), the United States was the most dynamic last year posting its highest-ever annual art auction turnover total at $7.3 billion, up 26% versus 2021 and substantially ahead of China. Meanwhile, the Chinese market posted a sharp contraction due to continued covid-related restrictions. In 2022 therefore, 44% of the global total was based on the power of the American market, because the most precious artworks are primarily sold in New York (25 out of the 29 that fetched over 50 million dollars in 2022) and because the country hosts the highest volume of transactions: more than 158,000, i.e. 22% of global art auction transactions in 2022.
Top countries by Fine Art and NFT auction turnover (2022)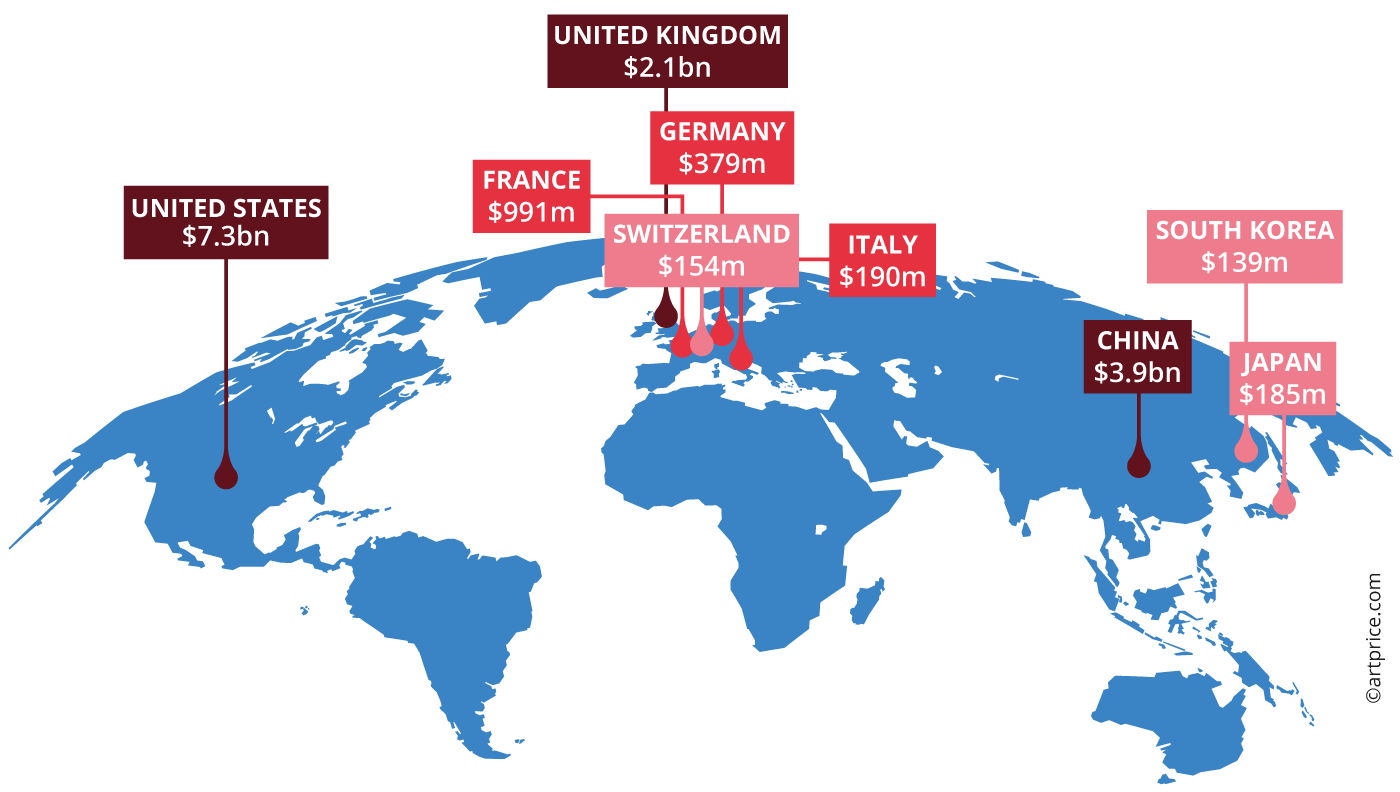 UK recovers its balance
In 2022, the UK's art auction turnover posted an 8% growth versus 2021 and returned to the $2.1 billion level recorded before the covid pandemic and Brexit. With the exception of 2020, when the pandemic considerably slowed transactions in most countries, the number of works sold in the UK is growing rapidly each year, now exceeding 92,000 lots, i.e. two and a half times more than in 2015. Christie's and Sotheby's both sold remarkable works in London this year, setting new world records for René MAGRITTE ($79.3 million) and Franz MARC ($56.8 million).
France maintains a strong position
France's art auction market has doubled in value over the last decade driven by the ever-stronger performances of Christie's and Sotheby's, but also by several French auction houses like Artcurial, Millon and Aguttes. After generating over one billion dollars the previous year, in 2022 these operators consolidated France's fourth position in the global national ranking, generating the country's second best-ever annual total of $991 million, two and a half times the total hammered by the fifth country in the global ranking (Germany with $379 million) and ahead of Italy ($190 million), Japan ($185 million) and Switzerland ($154 million).
The French art market offers quality works from the Old Master, Modern and 20th Century periods, allowing it to hammer a hundred $million-plus results in 2022 (76% of them at Christie's and Sotheby's in Paris) and six sales above the $10 million threshold in 2022. France also had the densest offer after the United States, with nearly 180,000 works put up for auction, and more than 106,000 lots sold.
The French auction market has maintained a strong position in a very competitive global context and Paris has redoubled its attractiveness with the recent arrivals of Skarstedt, David Zwirner, Peter Kilchmann and Hauser & Wirth galleries. It also hosted its first Art Basel – the first edition of the Paris+ fair – replacing the FIAC. The French capital nevertheless needs a stronger focus on Contemporary art as its best performances are still based on great names from the past, like GIACOMETTI, CHARDIN and MICHELANGELO for its three sales above the $20 million line last year.
Germany posts its best-ever year
With an annual art auction turnover up 6% (on a stable number of transactions) Germany posted its best-ever annual total at more than $379 million. Like that of its French neighbor, Germany's art auction turnover has doubled in ten years. In 2022 its strong growth was primarily based on sales of works by 20th century German artists, first and foremost among them being Max BECKMANN, whose self-portrait fetched $24.4 million, a record for an artwork sold at auction in Germany. Indeed, it was the first time an artwork has exceeded $10 million at a German auction. The other key artists on the German secondary market were the great champions of Expressionism: Ernst Ludwig KIRCHNER, Karl SCHMIDT-ROTTLUFF, August MACKE, Hermann Max PECHSTEIN, Otto DIX and Emil NOLDE, who all attracted 7-digit auction results last year. Georg BASELITZ and Gerhard RICHTER complete the list of the most profitable German artists on the country's domestic market.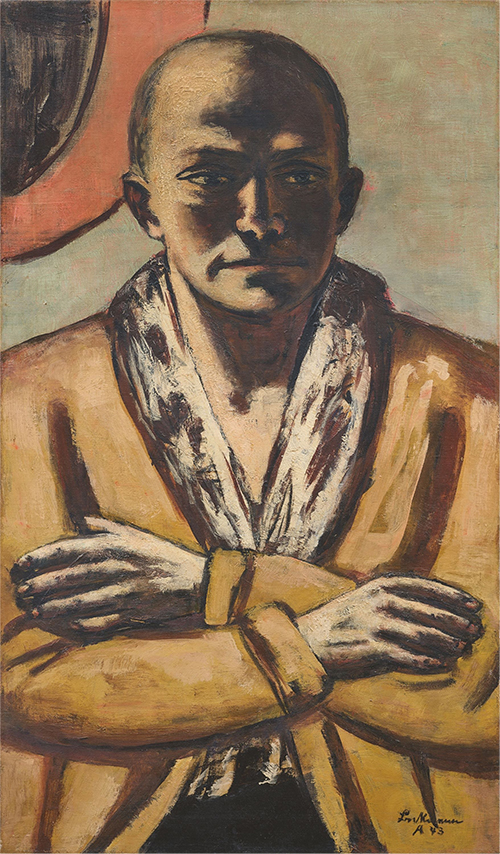 Self-Portrait Yellow-Pink (1943)
 $24.4 million on 1 December 2022 at Grisebach in Berlin,
→ "No comparable work had been put up for auction in Germany since 1945" observed Micaela Kapitzky, Director of Grisebach Auctions when entrusted with this self-portrait by Max Beckmann. The canvas, which reached $24.4 million, set a new record for an artwork sold publicly in Germany. Max Beckmann's œuvre is a mainstay of the German art market, which owes the artist three of its five best-ever auction results.
Indice
The principal marketplaces