Extraordinary collections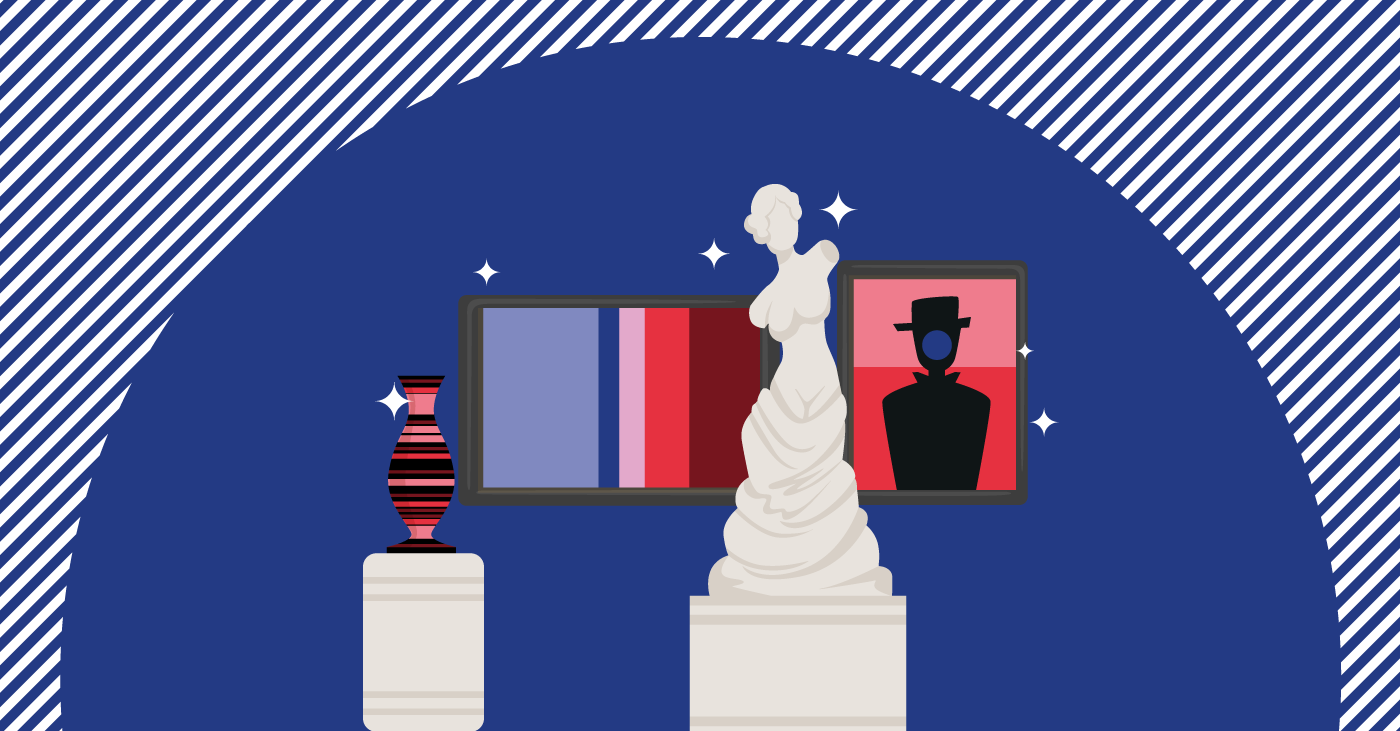 The dispersal of a large collection, which often generates new auction records, is always a highlight for the global art market. Auction houses therefore do not hesitate to take risks in order to capture their consignment, notably by 'guaranteeing' the works via financial commitments to the sellers.
Dispersals of collections as important as those constituted by Paul G. Allen, Harry and Linda Macklowe, and Hubert de Givenchy clearly involve a certain amount of risk. They are also an excellent opportunity to present creations of exceptional quality as well as a body of work, which itself carries a remarkable story. As we have seen on countless occasions, the story behind a work or a given body of work always plays an important role in how the market reacts. The more emblematic the provenance, the more the market is inclined to cross new price thresholds. In 2022, it was thanks to a few leading private collections that the art market – outside China – reached its record of $12.6 billion this year.
One of the most impressive stats from the year 2022 was the unprecedented string of six results above $100 million, all hammered for works from two prestigious collections dispersed by Christie's: five from the Paul G. Allen Collection and one from the Thomas and Doris Ammann Collection. Their sale was a significant event for the global auction market, generating a total of $809 million, more than the annual art auction turnover of Germany, Italy and Japan combined, three countries among the ten most active in the global art market.
Christie's owes 41% of its 2022 art auction turnover total to 3 collections
Christie's, the auction company controlled by the Artémis holding company belonging to French billionaire François Pinault, achieved its most fruitful year to date thanks to the dispersal of several exceptional American collections. On 9 and 13 May, the works collected by Thomas and Doris Ammann generated $414 million, including a spectacular price of $195 million for Andy Warhol's Shot sage blue Marilyn. This was followed by the sale of a collection belonging to Anne H. Bass that brought in $363 million, including $66.8 million for a painting by Mark Rothko. Then, in November, Christie's hosted the sale of the Paul G. Allen Collection, the first-ever sale of a private collection to take more than a billion dollars. Together, these three collections accounted for 41% of Christie's global art auction turnover in 2022 ($2.4 billion out of a total of $5.8 billion).
Generating a total of $1.6 billion, the sale of the Paul G. Allen Collection has effectively turned a new page in art auction history. As the co-founder of Microsoft alongside Bill Gates in 1975, Paul G. Allen (1953-2018) was a key figure in contemporary history. An extremely well-advised collector, he brought together more than 150 masterpieces from the Renaissance to the Contemporary period by some of the greatest artists in history, including Monet, Manet, Brueghel the Younger, Klimt and Richter.
Christie's Managing Director, Guillaume Cerutti, told the New York Times, the sale of Allen's collection constitutes "a major event for the art market and for the art world". The sale was indeed an event! totalling $1.62 billion, including five stunning results above $100 million, it set new auction records for SEURAT, CÉZANNE, VAN GOGH, GAUGUIN and KLIMT.
Top 10 Fine Art and NFT auction sessions in 2022
Title
Date
Auction House
Turnover
Lots Sold
Unsold
Record Price
1
Visionary: The Paul G. Allen Collection Part I & 2
09-10/11/2022
Christie's New York
$1,621,997,500
154
1
$149,240,000
2
20th Century Art Evening Sale
05/12/22
Christie's New York
$468,174,000
41
3
$54,205,000
3
Modern Evening Auction
05/17/22
Sotheby's New York
$408,458,200
51
10
$67,541,000
4
The Collection of Anne H. Bass
05/12/22
Christie's New York
$363,087,500
12
0
$75,960,000
5
The Collection of Thomas and Doris Ammann Evening Sale
05/09/22
Christie's New York
$317,806,490
34
2
$195,040,000
6
20th Century Evening Sale
11/17/22
Christie's New York
$307,945,300
66
4
$17,565,000
7
Contemporary Evening Auction
11/16/22
Sotheby's New York
$269,068,700
36
2
$85,350,500
8
Modern & Contemporary Evening Auction
03/02/22
Sotheby's London
$256,616,785
46
10
$79,353,624
9
Modern Evening Auction
11/14/22
Sotheby's New York
$253,300,675
36
10
$51,000,000
10
The Macklowe Collection
05/16/22
Sotheby's New York
$246,057,550
30
0
$48,008,000
 © Artprice
Cézanne's La Montagne Sainte-Victoire: the prestige of the Paul G. Allen provenance added 100 million dollars to its value
Paul G. Allen's prestigious collection contained a painting by Paul CÉZANNE, considered the father of Modernity. The painting is one of the finest examples of Cézanne's depictions of La Montagne Sainte-Victoire (1888-1890) and is worthy of the Musée d'Orsay in Paris both for its quality and for its subject, which is itself considered significant for art history. Paul G. Allen acquired the painting for $38.5 million in 2001 during a sale of works belonging to art dealer Heinz Berggruen at Phillips, De Pury & Luxembourg. Twenty-one years later, in November 2022, Christie's sold the painting for $137.79 million, almost $100 million more: a colossal jump that cannot be explained solely by the evolution of Cezanne's prices between the two auctions. It is also due to the rarity of the work, since Cézanne's depictions of the Sainte-Victoire mountain of this quality are no longer in circulation, and to the aura of the Paul G. Allen provenance.
A few days later on 17 November, another painting by Cézanne, Maisons au Chou, à Pontoise (circa 1881), acquired for $6.7 million in 2007, lost value when it was re-sold for $3.6 million at Christie's New York. While the biggest collectors are ready to pay colossal sums for the best works of Modern art, they are extremely cautious when it comes to less emblematic works.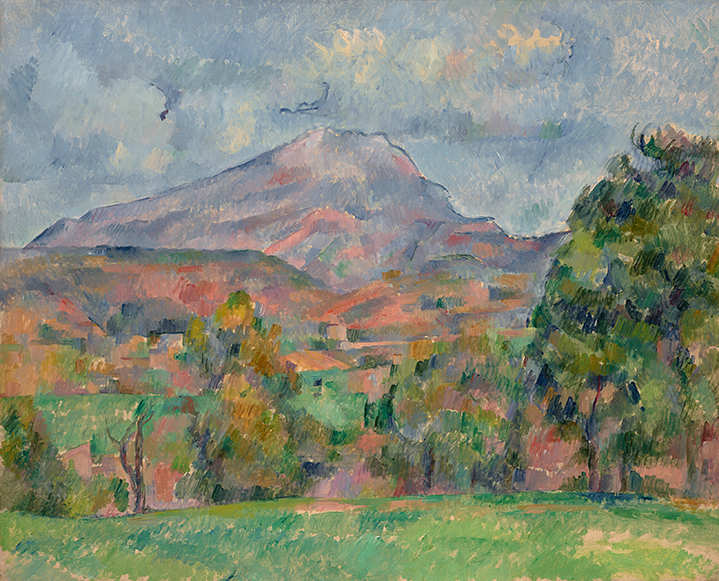 Paul Cézanne (1839-1906)
La Montagne Sainte-Victoire (1888-1890). Oil/canvas, 65.2 x 81.2 cm
$137,79 million on 9 November 2022 at Christie's sale Visionary: The Paul G. Allen Collection, Part I in New York
Now that Cézanne has finally crossed the $100 million threshold, the feat could be repeated provided that another work of museum quality and significant provenance arrives on the market. This could be the case, for example, if the object of the painter's previous auction record (Rideau, cruchon et compotier) were to come up for sale again. That canvas sold for $60.5 million at Sotheby's in 1999 and came from the collection of John Hay Whitney (1904-1982), in turn United States Ambassador to the United Kingdom, editor of the New York Herald Tribune, member of the Board of Directors of the Museum of Modern Art in New York, President of the MoMA Film Library, then of the MoMA, following Nelson A. Rockefeller. At the time of its sale at Sotheby's more than 20 years ago, its incredible quality coupled with the prestige of its ownership by Whitney prompted bidding 25 million beyond its high estimate, to a final price $60.5 million.
Sotheby's also got close to a billion dollar total
Christie's sale of the Paul G. Allen Collection may have generated the highest-ever auction total for a private collection, but Sotheby's also hosted a couple of extraordinary collection sales that will definitely be remembered in auction history. First, there was the admirable collection built together by David and Peggy Rockefeller, from which 44 masterpieces generated $676 million in 2018. Then there was the Macklowe Collection, whose two sessions generated $922 million between autumn 2021 and spring 2022. The latter contained very important works, notably by Warhol, de Kooning, Rothko and Pollock. The work by Jackson Pollock set a new auction record for the American artist at $61 million. Sotheby's, which had guaranteed all the lots in the Macklowe session in November 2021, recorded the best result in its history for an evening sale, notably thanks to the strong participation of Asian collectors wishing to acquire top tier American works.
Indice
Extraordinary collections