PRAGUE PHOTO
(28/05/2019 - 02/06/2019)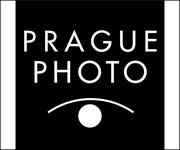 PRAGUE PHOTO
Náměstí Republiky 7
110 00
Praga
Ceca, Repubblica
As every year in April Prague comes alive with photography.
The PRAGUE PHOTO will introduce 20 exhibitors from
the Czech Republic, Italy, Slovakia, France, and Saudi Arabia.
For the first time, historical building from 1905 in the very center of Prague will host a vast array of individual photographers, galleries and institutions dealing with photography. The original photographs of almost 150 photographers – the contemporary ones as well as the classics - will be presented. Very popular are pop-up presentations - this year e.g. Magdalena Blahova, Gabina Farova, Assem Al-Sabban, Tereza z Davle, Antonio Cossa and others.
Traditionally PRAGUE PHOTO will bring a great number of representatives of the youngest generation of photographers – students and graduates of vocational schools (Institute of Creative Photography, Silasian University in Opava, University of West Bohemia Pilsen, Secondary and Higher Vocational Schools Michael and Prague School of Photography).
As in previous years, this year's festival includes a rich collection of accompanying program (presentations of professional publications, meetings with authors). A special presentation of participants from Italy - Centro Sperimentale di Fotografia Adams from Rome will take place this year.
This year, visual artist Barbora Balkova cooperated on the layout of the 12th edition of PRAGUE PHOTO, and she will present a series of Eggs in different artistic display.
The already 12th edition of PRAGUE PHOTO serves as proof that the event meets with long-term interest of large public, professional audience, as well as photographers themselves. For the organizers the ever growing interest is a great motivation for the years to come.
A special PRAGUE PHOTO YOUNG AWARD will be presented by a jury of professional photographers to a young artist under the age of 30 years old.
The 12th edition of PRAGUE PHOTO is held under the auspices of Mrs Hana Trestikova, Councillor of the City of Prague, and Mr Pavel Cizinsky, Mayor of the Prague 1 Metropolitan District.
Laureates of PRAGUE PHOTO YOUNG AWARD 2018 - students of the University of West Bohemia Pilsen, will present their new portfolio of photographs.
VISITOR INFORMATION
LOCATION
Náměstí Republiky 7
110 00 Praha 1
DATES AND TIMES
28 May – 2 June 2019 - 11am – 7 pm
TICKETS
Entry fee — CZK 120,00
Reduced fee — CZK 60,00