The switch to online – no.1: Focus on French results
[21/04/2020]

The art market has never experienced such a sharp crisis. Within a matter of days, auctioneers around the world have been forced to postpone or even cancel their physical sales in order to comply with the health emergency restrictions. However, the art auction market is not at a complete standstill. Although very slow, activity continues with a refocusing on private transactions for some, but above all with a general intensification of online sales. The switch from physical sales to online sales has proven to be a vital aspect of the art market's resistance and several auction companies are already posting encouraging results.

One of the first reassuring results at the start of the crisis in Europe was that of the Italian company Finarte, which generated 400,000 euros from an online sale of photographs on 17 March. Fifteen days later, on 31 March, the American operator Sotheby's took in $2 million from an online design sale and – on the same day – fetched $539,000 for a painting by Irma STERN. These figures both represented new records for Sotheby's online activities. Some charitable nature sales have also obtain excellent results, including a new record of more than 200,000 euros for the French artist Claire TABOURET. Other results, devoid of any charitable motive, have been equally positive for the French online market.

 

Collectors are still tempted to buy – including above the €100,000 threshold for important works.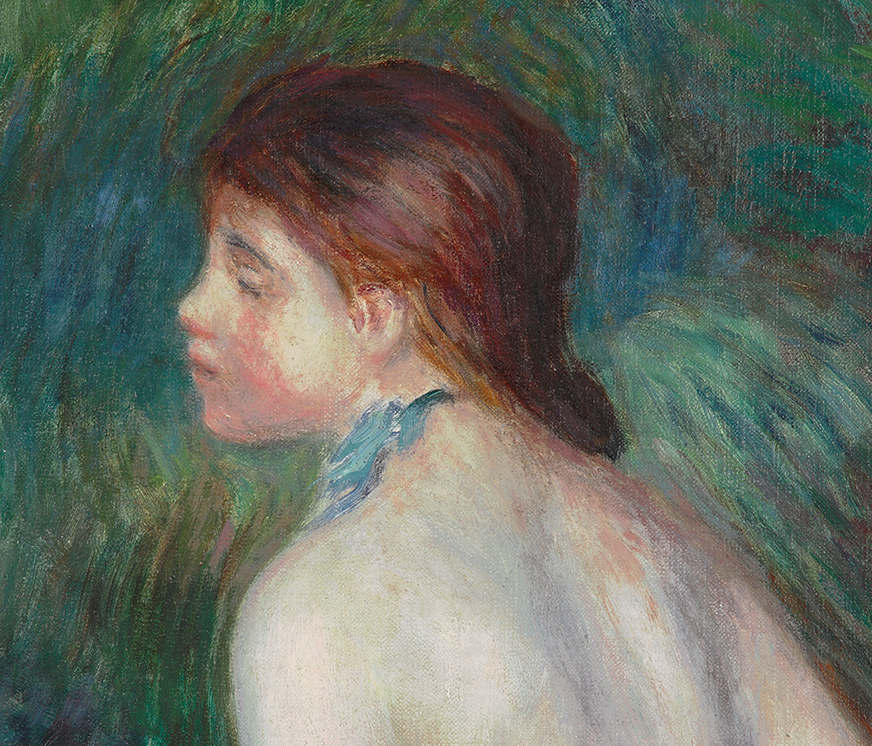 Baigneuse (detail) by Pierre-Auguste Renoir. Estimate 100 000 to 150 000 euros by Tajan
Tajan and Millon conduct 'test' sales
Originally scheduled as an auction room event on 17 March, Tajan's "Féminin pluriel" sale – honoring women as depicted by Impressionist & Modern artists – was postponed a month and moved online. Two particularly desirable works were programmed and would have tested the efficacy of the digital environment in mid-April. Unfortunately, the first – an attractive Baigneuse given by Pierre-Auguste RENOIR to his paint and pigment supplier, Alphonse Portier – was withdrawn before the sale. It will be submitted to the Wildenstein Plattner Institute (WPI) before reappearing on the market. The painting was expected to fetch over €100,000.

The other lot expected to reach a six-figure result was maintained and it sold well: a nude by Kees VAN DONGEN representing the great actress Marlene Dietrich the same year she acquired American citizenship (1939). The beautiful Marlène (92 x 60 cm) greatly exceeded its high estimate of €200,000, fetching €374,800.
Meanwhile, the auction firm Millon adopted a new marketing strategy with a series of 'individual lot' sales entitled So Unique. The first sale on 8 April worked well with a watercolor by ZAO Wou-Ki fetching €189,800, more than €100,000 above its high estimate (Untitled, 1967, 49 x 73 cm). The second operation was less exciting with a miserabilist canvas by Bernard Buffet. His Still Life with Glass and the Dead Branch (1950, 38.5 x 61 cm) sold for 43,550 euros on 15 April versus a high estimate of €30,000.
All in all, these results are reassuring. Collectors are still tempted to buy – including above the €100,000 threshold for important works. This proves that bidders trust the online sales system. Nevertheless, the online art market is still suffering from a number of relatively potent brakes to its development. These include the classic logistical problems associated with the remote exchange of artworks between parties (authentication, storage, shipment of works…) which need urgent solutions if the online market is to continue growing.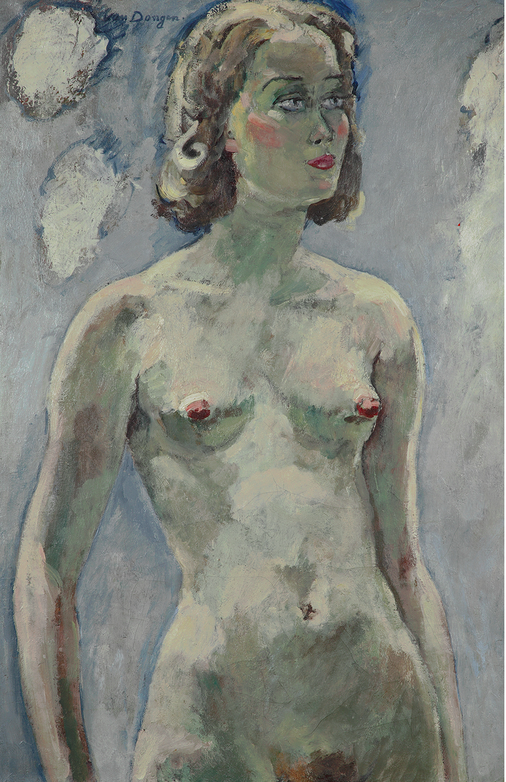 Kees Van Dongen, Marlène. Sold for €374,800 online by Tajan