Sotheby's upcoming New York sales in May: a quick look at some of the most anticipated masterpieces
[05/05/2023]

In ten days New York's spring prestige sales will begin, one of the major highlights of the global art market calendar. We highlight a small selection of masterpieces that Sotheby's will be offering.

A canvas from Magritte's famous series L'Empire des lumières (The Empire of Lights) with a high estimate of $55 million; Gauguin's Nature morte aux pivoines (Still life with Peonies) estimated $10 – 15 million, as is Monet's Vue du Cap Martin (View of Cap Martin). A Promeneur en haut-de-forme (Walker in a Top Hat) by Manet and Matisse's Femme assise sur un balcon (Woman Sitting on a Balcony) are both estimated between $2 and 3 million. Indeed, all the big names in Modern art will be present in Sotheby's May 16 sale, including – somewhat anachronistically – a portrait of a man by Pierre Rubens estimated at the same price as the most important Picasso in the sale, Femme nue couchée jouant avec un chat (Naked woman lying playing with a cat), i.e., between $20 and 30 million.

Two days later, Sotheby's will host a major sale of Contemporary art that will include a selection of Post-War American and European Abstract works, Minimalist works, Pop Art, and some of the greatest signatures of the 1980s and 1990s.

On its website, Sotheby's highlights the works carrying their highest estimates, as well as those expected to generate the most important results of the season.
A first for Gustav Klimt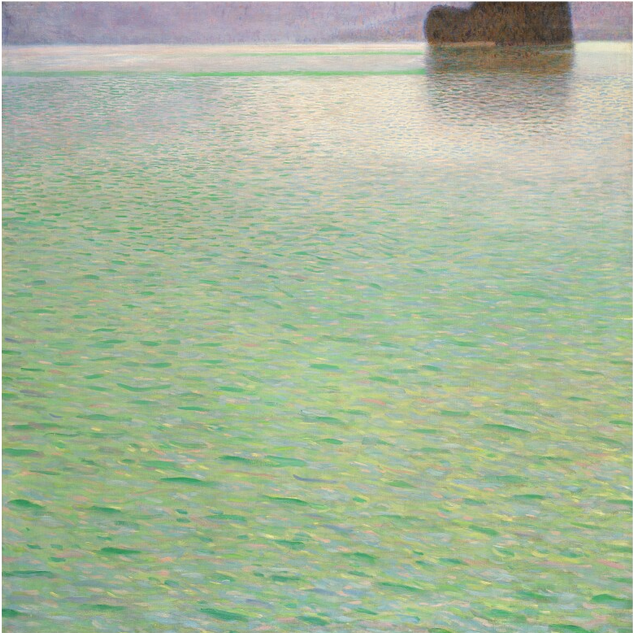 A vantage point overlooking Lake Atter, whose colorful reflections offer Impressionist accents: this square-format work produced around 1901 was the centerpiece of Gustav Klimt's very first exhibition in the United States (in 1959 at Otto Kallir's St. Stephen's gallery). Titled Island in the Attersee, the painting comes from an important American private collection and is the only subject of this type still in private hands. A similar, earlier view of Lake Atter is kept in the Leopold Museum in Vienna.
For this luminous landscape, never previously offered at auction, Sotheby's hopes to obtain around $45 million. Remember that last year Gustav KLIMT signed his latest auction record with his canvas Birch Forest (1903) which fetched $104.6 million at Christie's sale of Microsoft co-founder Paul G. Allen's Collection.
Three Hoppers straight from the Whitney…
The Whitney Museum has asked Sotheby's to sell several works, including three works by Edward HOPPER that will be offered in their May 16 sale. Unlike France, where museum collections cannot be sold, American museums are allowed to sell off artworks in a practice known as deaccessioning. New York's Whitney Museum, which already sold works from its collection in 2018 to strengthen its acquisition budget, is now selling Hopper's canvas Cobb's Barns, South Truro (1930-1933), estimated $8 – 12 million, as well as three Hopper watercolors.
A new record for Danish painter Vilhelm Hammershøi?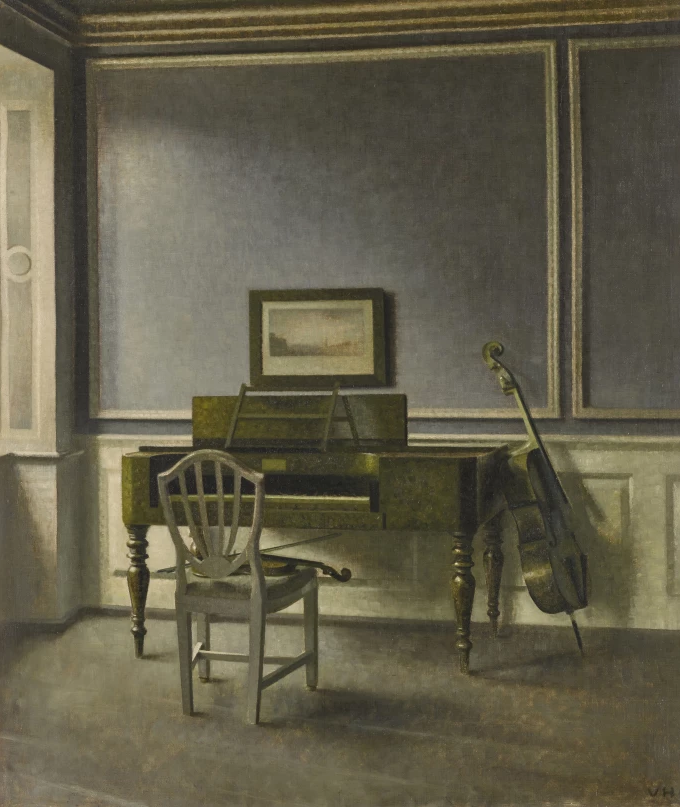 At its Modern Art sale on May 16, Sotheby's will also be offering a work by the stillest and quietest of all Danish painters. Interior. The Music Room, Strandgade 30 depicts a piano, a violin and a double-bass. A veritable jewel of Danish art, the work has the potential to elicit a new auction record for Vilhelm HAMMERSHOI. The canvas was kept on the same wall for more than 75 years, in the former apartment that the artist occupied in Copenhagen with his wife Ida, from 1898 to 1908. Estimated $3-5 million – the highest estimate ever attributed to a painting by Hammershøi – the work's provenance could elicit bidding close to (or beyond) the $6.2 million hammered in 2017 for his Interior with woman at piano, Strandgade 30 (1901), depicting a woman seen from the back (probably Ida) playing the same piano as that shown in The Music Room.
A giant spider by Louise Bourgeois expected to fetch around $40 million
It's the most ambitious incarnation of Louise BOURGEOIS' signature subject: a monumental bronze spider, whose unearthly presence could fetch up to $40 million on May 18. Its spiral body rises to a height of three meters, and its eight frail and twisted legs form an enclosure six meters wide. It is one of the 42 known monumental spiders by Louise Bourgeois, more than a third of which are in museum collections. The work for sale comes from the Instituto Itaú Cultural and resided in the prestigious collection of the São Paulo Museum for more than twenty-five years. Spider was produced in 1996 for the twenty-third São Paulo Biennial, for which it was the centerpiece. A twin sister of this Spider holds the current record for the Franco-American artist at $32 million since 2019.
May 16:
The Mo Ostin Collection, including Magritte's The Empire of Lights paintin; Sotheby's Modern Art Evening Sale, including Klimt's landscape, Insel im Attersee
May 17: Sotheby's Modern Art Day Sale
May 18: Sotheby's NOW Contemporary Art Evening Sale;  Evening sale of contemporary art, including Louise Bourgeois' Spider
May 19: Contemporary Art Day Sale