Monet and Basquiat tomorrow at Sotheby's… Over $40 million each?
[11/05/2021]

On 12 May in New York, Sotheby's will be hosting two evening sales: one dedicated to Impressionist & Modern art, the other to Contemporary art. The two most expensive works – a Monet and a Basquiat respectively – could each exceed $40 million.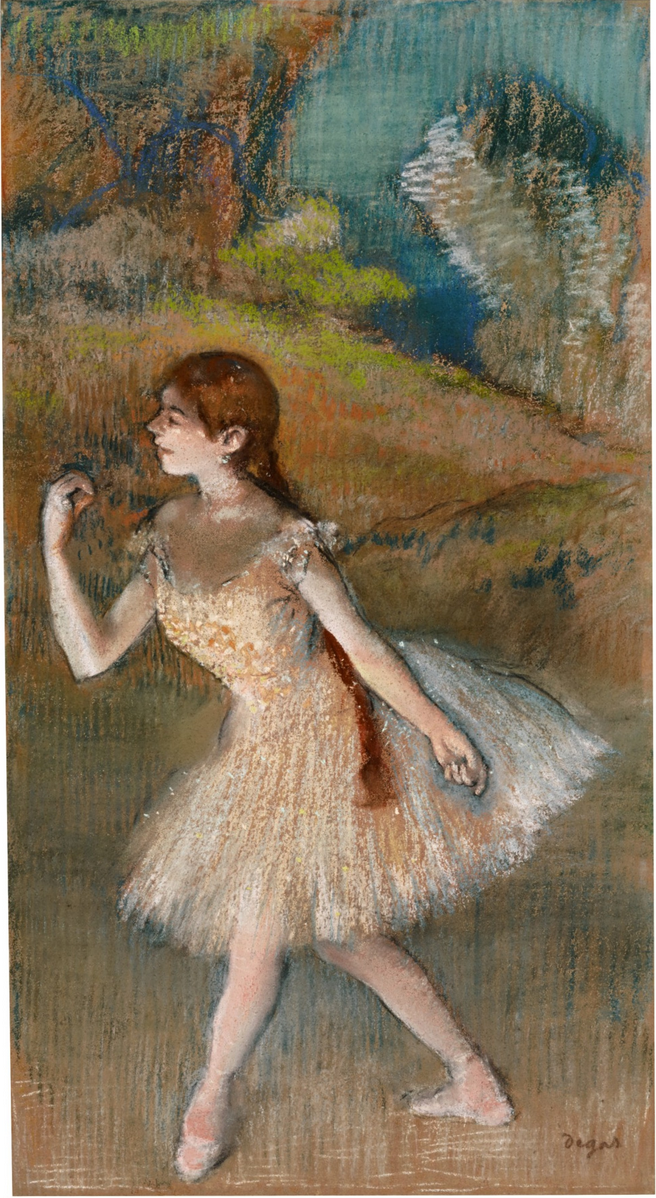 An important painting from Claude MONET's Water Lilies series and one of the best Cézanne still-lifes still in private hands (estimated at $24-35 million) are the highlights in Sotheby's Impressionist & Modern Art evening sale offering a long list of masterpieces, including Amedeo MODIGLIANI's Jeune fille assise, les cheveux dénoués, Pablo PICASSO's Femme assise en costume vert, a Danseuse by Edgar DEGAS, two gouache works by Egon SCHIELE and a superb portrait in oil by Diego RIVERA. Based on the high estimates, the total from this prestige sale could exceed $250 million.
Almost as much (around $240 million, again, based on the high estimates) is expected from their Post-War & Contemporary Art sale which includes works from the extraordinary collection of Mrs John L. Marion. Several by Clyfford Still, Richard Diebenkorn, Andy Warhol, Franz Kline and Cy Twombly are estimated in tens of millions of dollars. The sale's main focus will be Basquiat's Versus Medici 'warrior' which could become one of his most expensive works ever sold at auction.
Monet's most sought-after theme…water lilies
Claude MONET is considered one of the fathers of Modern art and the approximately 250 works in his series of water lily paintings (some of 'monumental' dimensions) are among the most iconic paintings in the history of Western art. They were created during the last thirty years of his life and reflect his appreciation of the flora, the light and the colours in his large garden in Giverny.
Each auction appearance of a painting from his Water Lilies series is an event in itself, especially if it's a large one, as is the case here. The canvas Sotheby's will be offering on 12 May measures 2 x 1 meters and was painted in 1917-1919, i.e. at the end of Monet's career, when his images had become increasingly abstract due to a cataract which seriously affected his sight. However, the works from this period are all the more free, and this freedom deeply inspired future generations of abstract painters including some of the major American abstract artists like Pollock, Frankenthaler and Rothko.
This is probably one of the reasons why the Water Lilies are among the most popular Monet works on the American market. Among Monet's Top 10 auction results, six were hammered for paintings of Water Lilies, which would appear to indicate they are the artist's most popular theme, along with his Haystacks.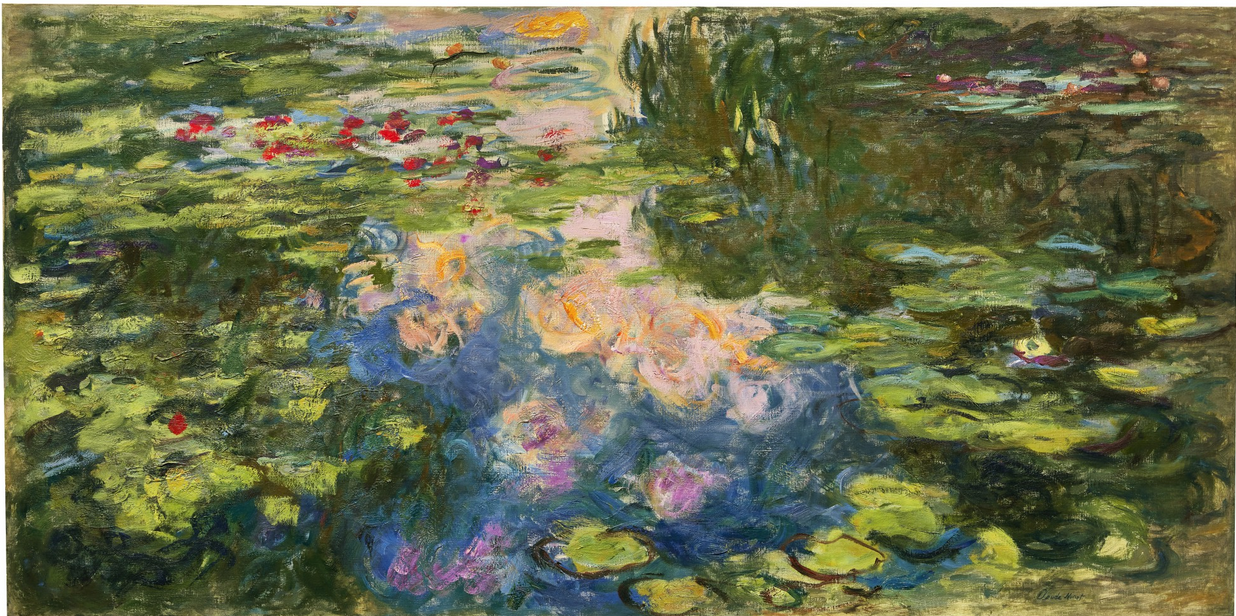 Having belonged to the famous American film producer Ray Stark, this latest Water Lilies painting to hit the market (Le Bassin aux nymphéas) fetched $16.8 million in 2004 (Sotheby's) and has remained in the same collection since then. But over the last 20 years or so, Monet's prices have acquired another dimension, with six works exceeding $50 million.
Carrying a high estimate of around $40 million, the painting will probably go a lot further as was the case in 2008 when two Water Lilies paintings from the same period (1919) and of the same size doubled their estimates reaching beyond $80 million (incl. fees). The best result ever hammered for one of Monet's Water Lilies paintings was $84.7 million at a Christie's sale in 2018 (Nymphéas en fleur, New York).
Basquiat's Versus Medici
For Grégoire Billault, Head of Sotheby's Contemporary Art department, Versus Medici is "one of the most complete and most complex historical paintings by Jean-Michel Basquiat."
Versus Medici was painted in BASQUIAT's 'best' period (1982) when he was just twenty-two. It depicts a larger than life figure (214 by 137.8 cm) painted on three joined canvases, the very structure of which reflects Basquiat's familiarity with centuries of pictorial traditions, and in this case, the triptych. The work also makes several references to the history of Italian art. The very title of the work – Versus Medici – evokes the great Florentine patrons of the arts in the 15th century.
« Versus Medici » has all the key elements that traverse Basquiat's œuvre: stark colors, references to human anatomy, multiple references to art history… and to the world of boxing, graphic signs and the iconic crown. The subject, an isolated warrior-like figure, possibly some form of self-portrait, makes the painting all the more desirable. Moreover, the work has never before been auctioned. Originally acquired from the Gagosian by Belgian collector Stéphane Janssen, the canvas has remained in the same private and anonymous collection since 1990.
Offered in a modest $35-50 million range, Versus Medici could well reach its high estimate given the recent sale of a smaller "Warrior" that reached $41.6 million at Christie's Hong Kong ( 23 March 2021, Warrior, setting Basquiat's auction record in Asia). If so, it will become one of Basquiat's top-selling three or four works on the global auction market.