César in 2021
[04/06/2021]

César would have been 100 this year. This symbolic anniversary is an opportunity to refocus on his work and that is exactly what the César Foundation and the Almine Rech gallery are doing.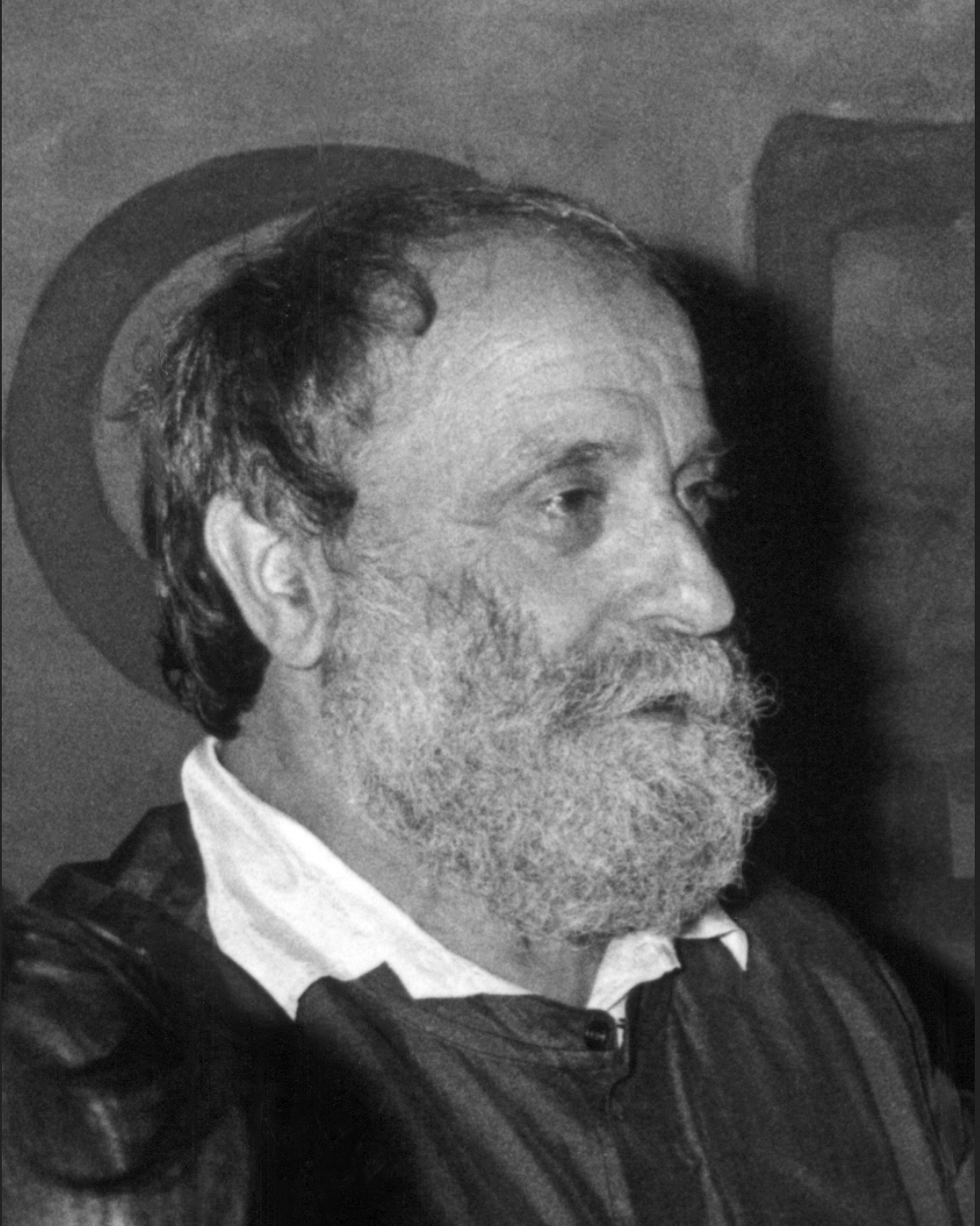 Classified as a New Realist, César (born César Baldaccini) was a major figure of post-war artistic creation. Born in Marseille on 1 January 1921, he trained in sculpture at the Ecole des Beaux-Arts in Paris in the 1940s. He later described his time in Paris as a personal "renaissance".
We won't try to retrace all the stages of his creativity that earned him international fame during his lifetime, but we will try to summarize his unique contribution to 20th century sculpture. In the Modern line of a Picasso, CÉSAR began by welding scrap-metal in the 1950s. This type of artwork – so far from the prestigious traditions of marble and bronze (which he couldn't afford) – offered a new perspective on the industrial production of post-war society. In 1955, one of his scrap-metal creatures – Le Poisson – won the Trois Arts prize and was acquired by France's National Museum of Modern Art.
In 1956, five sculptures by César attracted much attention at the Venice Biennale. There followed a contract and a solo exhibition with the Creuzevault gallery and he continued his international career with exhibitions at the Sao-Paulo and Carrara biennials. At the end of the 1950s, his financial stability was ensured by two contracts: one with the Hanover gallery in London, the other with the Claude Bernard gallery in Paris.
The year 1960 was a watershed in César's career as it was the year he produced his first Compressions, (one model of which subsequently become the famous bronze trophy for the César ceremony – French equivalent to the Oscars). The story goes that César became fascinated by a new American hydraulic press that had been installed by a scrap-metal merchant near Paris. The press was large enough to compress entire cars. César felt that the colorful gnarled metal cubes that resulted from the compression of old cars constituted perfect monuments of the modern mechanical era. Naturally, the general public at the time did not unanimously share his view and an air of scandal animated the Salon on 15th May 1960 when César presented three compressed cars. Art critic Pierre Restany, however, recognized the interest of these works which he described as a "poetic recycling of urban, industrial and advertising reality", and he classified César among the New Realists, a fundamental avant-garde movement at that time.
In 1967, he began to experiment with polyurethane foam, which, in its liquid form, expands well beyond its original volume before stiffening. Appreciating the fact that this material seemed to refuse to conform to any mold, César played with the expansive properties of polyurethane foam to great effect. Dubbing these works Expansions (in perfectly logical opposition to Compressions…), the resulting works exuded a tremendous freedom… fruit of the meeting between a chemical reaction and an artistic gesture.

César: number of lots sold at auction since 2000. Copyright Artprice.com
Market begins to stir…
"By radically rethinking classicism and embracing the astonishing variety of materials in the world, César has helped shift sculptural practice from 'Modern' to 'Contemporary', by challenging accepted notions of what an art object can do and be." For the gallerist Almine Rech, author of these lines, César considerably opened up the field of sculpture and it is  now time to give him the credit he is due. The Pompidou Center's 2017 exhibition of his work allowed us to rediscover the profound originality of a body of work effectively neglected by critics after the artist's death in 1998. This year, the exhibitions celebrating the anniversary of his birth in Paris, Normandy and New York, could well stir a market that is indeed far too placid.
The Almine Rech gallery has scheduled a César exhibition in June / July 2021 in Paris. It is also organizing, with the support of the César Foundation, an exhibition in Picasso's former studio at the Château de Boisgeloup, in Normandy. In October, a third ambitious exhibition will be presented in New York, at Salon 94, whose president Jeanne Greenberg Rohatyn, says she is "proud to present the extraordinary achievements of this historic French master to the public in New York and beyond". César's work is not by any means foreign to Americans; César joined the avant-garde American landscape with a first New York exhibition in 1960 and he visited New York several times.

César vs Arman. Price indexes since 2000.
.
As Almine Rech has a branch in New York (in addition to its branches in Brussels, London and Shanghai), Césars' œuvre is very likely to conquer new collectors abroad, and we may well see his prices start to move again after fifteen years of stagnation. In fact, despite his cultural contribution and his notoriety, César's international reputation does not yet appear to have translated into an international market. His only auction result above the million-dollar line dates back to 2007 when an exceptional six-meter-high bronze sculpture (Pouce) fetched $1.74 million at Cornette de Saint-Cyr, Paris, 2007). Since then, three other Thumbs (of much smaller dimensions) have fetched over $500,000 at auction… but nothing more.
This primarily French market (around 80% of auction turnover) became very animated in the 1990s, pushing the prices of César's sculptures to almost the same level as those of Auguste RODIN at the time. At the very least, this shows the consideration French collectors had for his work. In the 2000s, however, French collectors started giving preference to creators less rooted in the 60s to 80s period, and the international market was more or less indifferent to his work (none of his work major works were included in prestige sales outside France).
With 80% of his lots (including prints) sold in a price range below $50,000, Caesar's market lacked an exceptional work under an auction spotlight to animate his market (as his Thumb had in 2007). Bearing this brief market history in mind, the moment could not be more conducive to a market awakening…