ART PRAGUE
(14/05/2019 - 19/05/2019)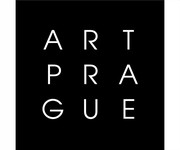 ART PRAGUE
Náměstí Republiky 7
110 00
Praga
Ceca, Repubblica
18th International Contemporary Art Fair
On May 14 - 19, 2019, the 18th International Contemporary Art Fair ART PRAGUE will be held in Prague in a historical building from 1905 in the very center of Prague. The previous successful editions have proved the viability of the event which provides an opportunity to view the original artworks of up to 230 artists in the period of one week. Approximately 35 galleries will offer artworks embracing almost all art fields; painting, drawing, graphic arts, sculpture, art glass, installation, video projection etc.
During its existence, ART PRAGUE has become a sought-after annual event for all lovers of visual arts; collectors, theorists, artists, students, entrepreneurs, international visitors of Prague as well as the general public that is still getting familiar with the contemporary trends primarily in the field of painting and sculpture. Besides Czech galleries, we will also introduce a number of artists from abroad - Turkey, Brazil, Canada, Slovakia, Great Britan, Venezuela and Poland.
An annual expert jury will choose the laureate – an artist under the age of 35 years, who will receive the ART PRAGUE YOUNG AWARD.
The programme dedicated to children and young visitors has become a popular part of the annual event. Special JUNIOR WORKSHOPS will enable young beginners in the field of visual arts to try various art techniques with the help of our participants.
As usual, the programme of the participating galleries will be documented in a bilingual catalogue with an extensive visual material.
The 18th edition of ART PRAGUE proves the interest of gallerists and the professional as well as general public in this kind of presentation of contemporary art. It is held under the auspices of Mrs Hana Trestikova, Councillor of the City of Prague and Mr Pavel Cizinsky, Mayor of the Municipal District of Prague 1.
VISITOR INFORMATION
LOCATION
Náměstí Republiky 7
110 00 Praha 1
DATES AND TIMES
14 – 19 May 2019 — 11am – 7 pm
TICKETS
Entry fee — CZK 120,00
Reduced fee — CZK 60,00