TOKYO INTERNATIONAL ART FAIR
(07/06/2019 - 08/06/2019)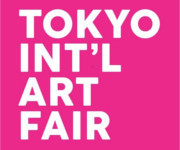 TOKYO INTERNATIONAL ART FAIR
BELLE SALLE Roppongi
7 Chome−18−18
106-0032
Tokyo
Giappone
The city of Tokyo will be playing host to hundreds of talented artists from all around the world when it stages the fifth Tokyo International Art Fair by Global Art Agency (The GAA Ltd) on 07-08 June 2019 at BELLE SALLE Roppongi, located nearby Roppongi Hills and Mori Art Museum. More than 150 exhibitors from over 40 countries will be filling the prime located venue with an incredible display of art, with more pieces than ever before gathered under one roof for visitors to admire and to buy in the city's largest Artist showcase of modern and contemporary art.
The art fair features paintings, sculptures, photography art, illustration and multi media artworks by award-winning and top emerging artists.
Giving Art Collectors and Art Enthusiast a once in a lifetime opportunity to buy art directly from the artist that has travelled all the way to Tokyo. A unique experience for both visitors and exhibitor, at the fabulous Belle Salle Roppongi.
VISITOR INFORMATION
LOCATION
BELLE SALLE Roppongi
Japan, 〒106-0032 Tokyo, Minato, Roppongi,
7 Chome−18−18
DATES AND TIMES
Friday 7th June 2019 : 18.00pm - 21.00pm | Opening - Private View (invitations & tickets only)
Saturday 8th June 2019 : 11.00am – 18.00pm | Open to Public (free entrance)
TICKETS
Friday 7th June 2019 : 18.00pm – 21.00pm
Including Champagne Reception, Private View and first opportunity to buy art.
Saturday 8th June 2019 : 11.00am – 18.00pm
Live painting, Buy Art Show, Global Art Awards Ceremony (17.30pm) FREE ENTRY