Sanyu's nudes have become a pillar of Hong Kong Sales
[07/10/2020]

With four results above the $20 million line over the past two years, Sanyu's signature is once again at the top of the bill in the Hong Kong's autumn sales.

.

An outstanding SAN Yu Nude was the star lot in Sotheby's Hong Kong sale earlier this week. Described in the catalogue as a "grandiose and sublime" work, Sotheby's was clearly proud to be offering Sanyu's largest oil painting representing a nude still in private hands.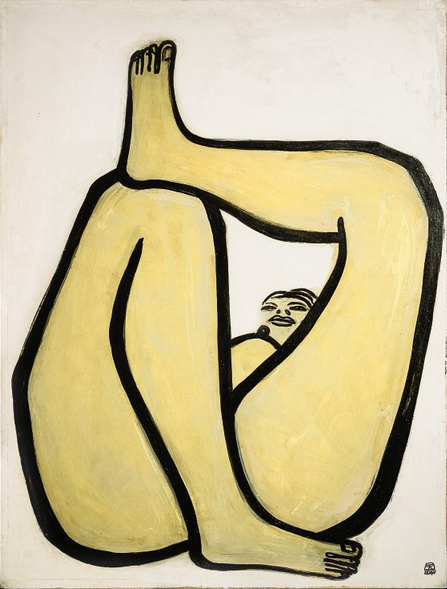 The work is indeed large (125 x 95.5 cm), but above it's all the way Sanyu occupies the canvas that is fascinating. The naked woman lifts her head towards the viewer, while the position of her legs, one ankle resting on a bent knee, dominates the canvas, leaving little space around. The shapes, simplified by thick black lines, are filled with an amber color used for skin and muscles, and contrast strongly with the white background.
The spirit of this work unites two essential markers in Art History: nudes of Western art and landscapes in Chinese painting. Vinci Chang, Head of Modern Asian Art at Sotheby's recalled that Sanyu was a leading figure in this generation of Chinese artists who emigrated to France after WWII, and that he was able to 'transcend' the borders between Asia and Europe, and, through his impact and influence, he wrote an important chapter in the history of Modern art…
A "grandiose and sublime" work.
Acquired by the Parisian gallery owner Jean-Claude Riedel (who was very supportive of Sanyu) during a private sale at Sotheby's Hong Kong, the work then joined the Yageo collection in Taiwan, and was subsequently sold in 2004 at Christie's for $944,000. Expected to fetch $13 million this time around, it reached $21,7 million, a price revision that perfectly reflects the market's appetite for this artist considered "China's Matisse" (see "Sanyu… China's Matisse".)
A year ago Sotheby's presented another Nude of the same calibre (a little larger than this latest one) and also from the Jean-Claude Riedel collection. It fetched $25.2 million. Earlier this summer, it offered yet another canvas (also from the Jean-Claude Riedel collection before joining that of Yageo) depicting four nudes. Despite the Covid crisis, this exceptional work reached $33.3 million on 8 July (Quatre nus).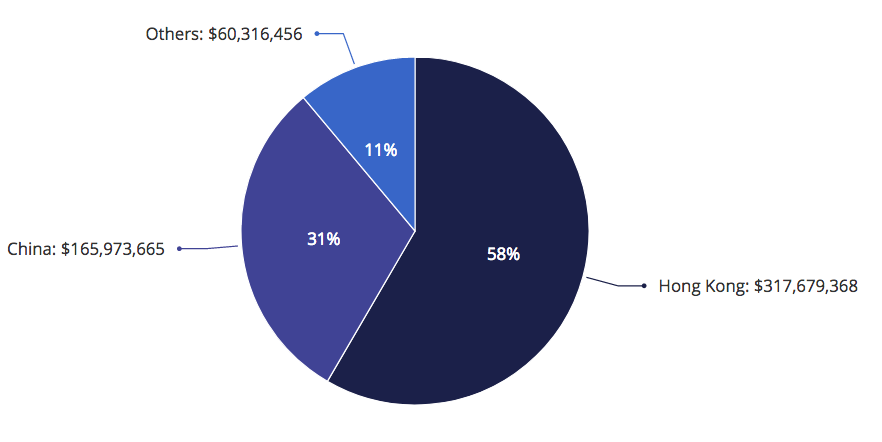 Sanyu. Geographic distribution 2000-2020 (copyright Artprice.com)
.
Key figures of Sanyu's market
32% of Sanyu lots are sold in Hong Kong generating 58% of his total auction turnover. This is where his best works are exchanged.
17% of the works sold are paintings. His drawings are less rare.
Ranked 7th in Artprice's provisional ranking for this year, Sanyu has established himself as a leading artist on the global market.
$33.9 million: Sanyu's current auction stands hammered in November 2019 at Christie's Hong Kong for his Five nudes (五裸女).
.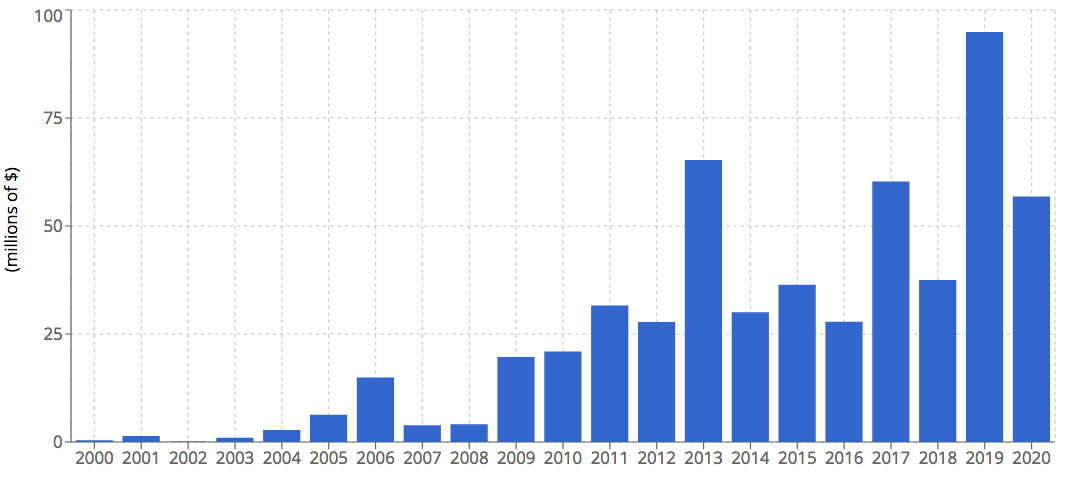 Sanyu. Turnover at auction: chronological progression (copyright Artprice.com)