Hergé, comic strip legend, starts the year with a new record
[15/01/2021]

Artcurial kicked off 2021 with a sale dedicated to comics that included what Artcurial described as one of the most evocative and enigmatic book covers in the Adventures of Tintin series… a rare drawing that was expected to fetch around 3 million dollars. So how did Tintinophiles react?

The patience of Tintin enthusiasts has been put to the test. Initially scheduled for 21 November 2020, Artcurial's Universe of the Creator of Tintin sale was postponed to 14 January 2021. Well publicized, the sale included a treasure estimated at several million dollars. "A true masterpiece illustrating all the genius of Hergé", the work sold for 3,8 m$.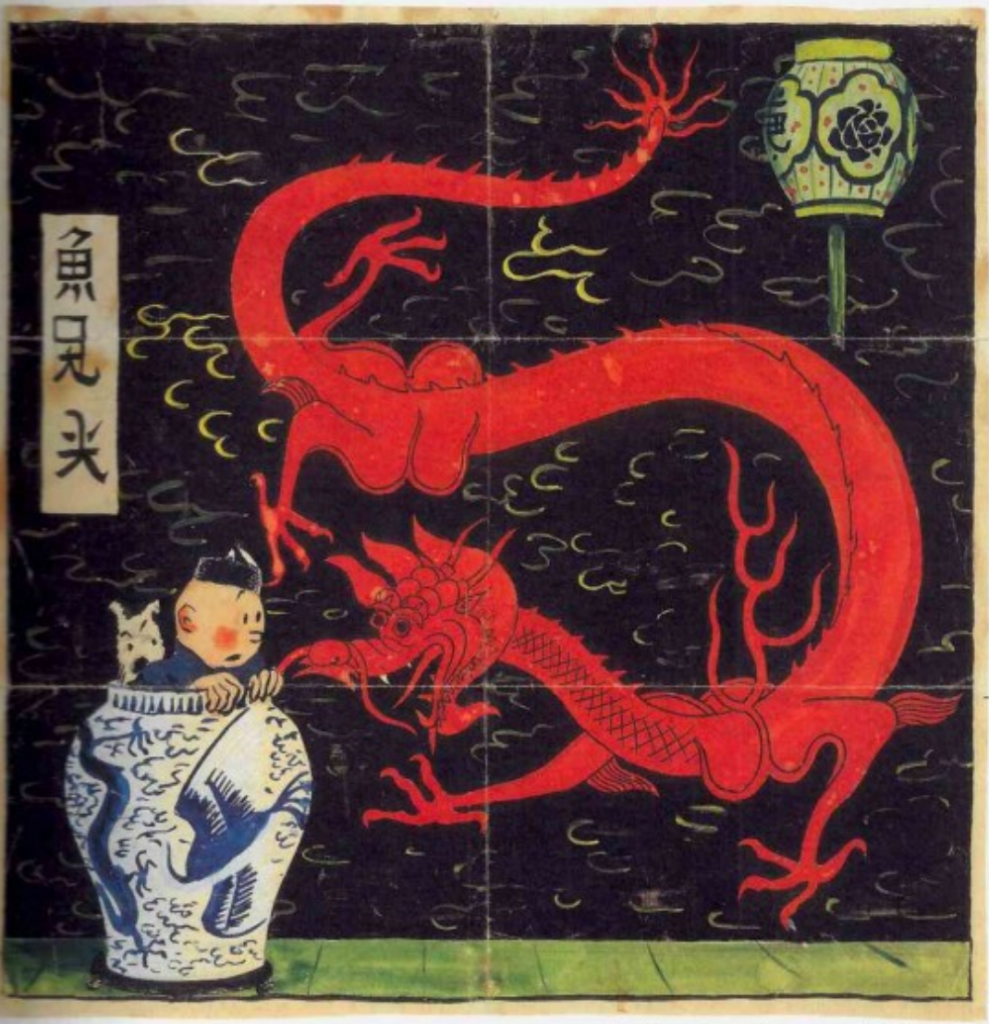 "This drawing is a true masterpiece that illustrates all the genius of Hergé."
Hervé Leroy, expert at Artcurial's Comic Strips department
Drawn in gouache and India ink on a square sheet measuring 34 by 34 cm, Le Lotus bleu presents Tintin and Snowy in a large porcelain Ming vase, both looking worried by the image of a large red dragon on a black background. The drawing was a cover project for the album Tintin and the Blue Lotus published in 1936. However, according to expert Hervé Leroy, the drawing never actually appeared as it would have been too expensive to reproduce with the 4-color technique used at the time. Hergé subsequently gave the drawing to the young son of publisher Louis Casterman, who kept it in a drawer having carefully folded it in six.
Hergé more expensive than Kandinsky and Picasso…
The latest 7-digit result for Le Lotus bleu confirms the weight of the "9th art" on the Fine Art auction market as well as HERGÉ's now unavoidable place in the drawing market. In reality, Tintinophiles have pushed Tintin's creator to price levels that are substantially higher than those obtained for certain superb drawings by Egon SCHIELE (Liegendes Mädchen mit roter Bluse, Christie's on 22 October), Wassily KANDINSKY and even Pablo PICASSO, including a 62.5 cm gouache, Tête d'homme (1909), that reached $2.17 million at Sotheby's "Modernités" sale in Paris on 21 October last.
Moreover, Hergé stands out as the second most popular draftsman of the 20th century (born after 1900) on the French market. His best auction result is second on the French drawing price podium after a gouache on paper by Jean Dubuffet (Rue boissy d'anglas). Hergé also accounts for 4 of the top 10 best French auctions.
TOP 10 results for drawings in France (artists born after 1900)
Jean Dubuffet, Rue boissy d'anglas (Sotheby's, 2019) – 4 m$
Hergé, Le Lotus bleu (Artcurial, 2020) – 3,8 m$
Hergé, Pages de garde bleu foncé (Artcurial, 2014) – 3,6 m$
Jean Dubuffet, Paris plaisir II (Sotheby's, 2019) – 2 m$
Hergé, Tintin, le Sceptre d'Ottokar (Sotheby's, 2015) – 1,7 m$
Hergé, Tintin en Amérique (Artcurial, 2012) – 1,37 m$
Albert Uderzo, Astérix le Gaulois (Art Richelieu, 2017) – 1,36m$
Cy Twombly, Untitled (Christie's, 2016) – 1,57m$
Jean Dubuffet, Rue Montmartre (Christie's, 2016) – 1,57m
Jean Dubuffet, Liqueurs, musique, chemiserie (Christie's, 2012) – 1,54m$

Hergé is the second most popular 20th century drawing artist on the French market.
.
Artcurial has hammered 9 of Hergé's top 10 results
Created in 2005 at the initiative of François Tajan and Eric Leroy, Artcurial's Comic Strip Department is world leader in the comics segment. The first million-dollar result rewarding a work by Hergé and celebrating Tintin dates back to 2008 with Tintin in America. Four years later Artcurial sold the same drawing with a capital gain of $400,000 ($1.6 million). 
In May 2014, the company sold nearly 1,000 lots from the comic book world, totaling $10.2 million, a world record for this type of sale. On that occasion, it hammered a record price of $3.6 million for the cover pages of the Adventures of Tintin published from 1937 to 1958. According to Hervé Leroy, "this latest record confirms the status of comics as a major art form". Hergé has become a safe investment whose rare plates are presented as masterpieces and exceptional works.
2015: Artcurial's efforts to develop comic strip sales internationally have paid dividends. The first "Comics & Illustration" sale organised in Hong Kong opened appropriately with a drawing by Hergé for Le Lotus Bleu, where the hero appears in a street in Shanghai. An Asian collector paid nearly $1.2 million for the drawing. The following year, in 2016, against the favorable backdrop of a Hergé retrospective at the Grand Palais in Paris, Artcurial dedicated a sale to Tintin's creator with a plate from On a marché sur la lune as its star lot. The plate doubled its mid-range estimate to fetch $1.6 million. Tajan and Christie's dispersed several plates for 6-digit amounts in the same year. Indeed, the superb results for comic strip works are attracting the interest of other auction houses; but Artcurial seems to have gained too much of a lead to allow its competitors to fully express themselves in this 'golden' sector.
Hergé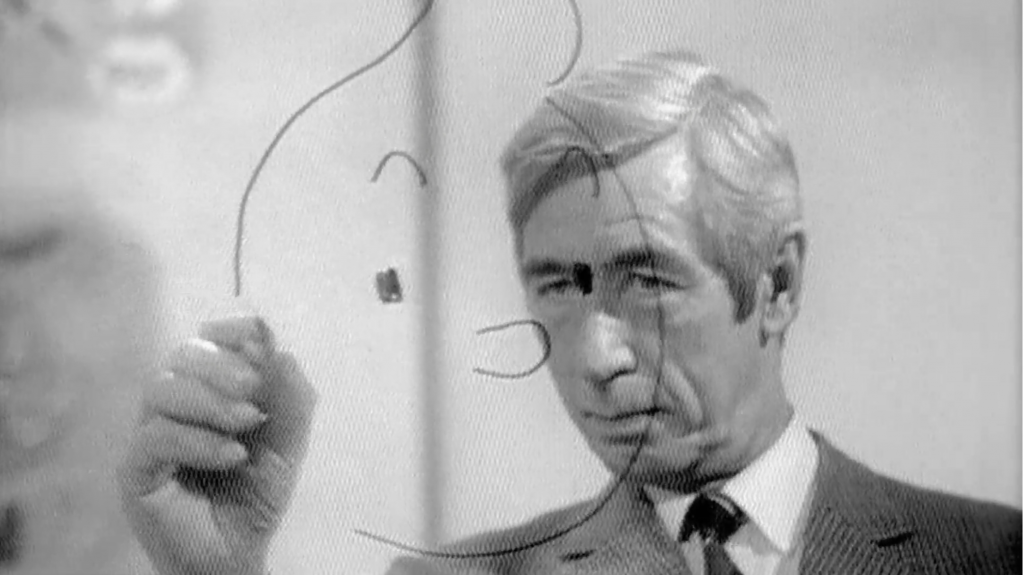 Georges Remy (1907-1983) became famous under the name Hergé, inverting the initials of his first and last name, RG, to create his artist's name (pronounced "air-jay" in French). The stories of Tintin and his companion Snowy were born on 10 January 1919 as part of an order for the newspaper Le Vingtième Siècle. Employed by the newspaper's for its weekly supplement intended for children, Georges Remy began to create the story of a young reporter, initially sent to the USSR, drawing inspiration from the era of silent cinema into which he was born.