Art market: Korea's ineluctable awakening
[16/09/2022]

Over the past five years, the growth of South Korea's art market has turned its capital Seoul into a serious alternative to Hong Kong as an Asian marketplace for Contemporary art. One major advantage of South Korea is its attractive tax system (no import tax or transfer tax) which translates into financial advantages compared with its Chinese counterpart – as well as a tax exemption on the sale of works by living artists under the 60 million Korean won threshold (about $50,000).

These advantages have helped fuel purchases of Contemporary art in South Korea, and, more broadly, across the country's entire art market, including its auction market, which has posted remarkable growth! At the end of 2021, South Korea even ranked as the sixth most dynamic country in the world for art auction sales with an annual turnover of over 200 million dollars, behind Germany, but ahead of Italy, Switzerland, and Japan. And yet, in volume terms, the picture is quite different: around 3,000 works were auctioned in South Korea last year, compared with 68,000 in Italy for example, a clear indicator that demand is soaring and prices are inflating rapidly!

In South Korea, the Fine Art auction market has grown by +310% in two years!

In just two years, South Korea's art auction turnover has increased from $57.8 million to $237 million: one of the strongest growth rates in the world: + 310% for annual turnover and +149% for the number of works sold.

 

Turnover at auction (Fine art) in South Korea (Copyright Artprice.com)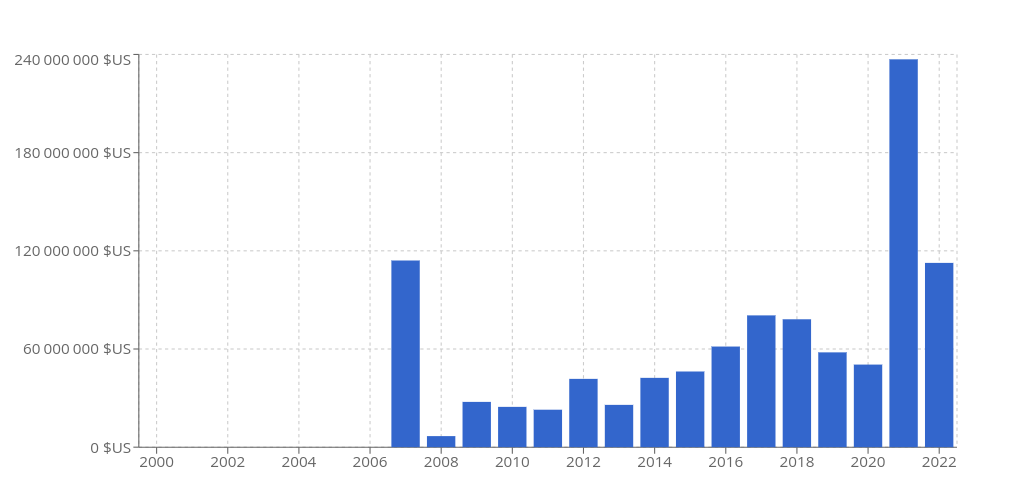 The art galleries in Seoul…
Major international galleries have been linked to the Korean cultural scene for many years via its artists, institutions, and a handful of collectors. But things are accelerating quickly with the recent inaugurations of new galleries in Seoul, or expansions (for those already there).
One of the first major galleries to set up in Seoul dates back to Emmanuel Perrotin's remarkable opening in 2016. Six years after his initial foray into the Korean market, Perrotin has just opened a second gallery there with an exhibition devoted to the American artist Barry McGee.
The Lehmann Maupin Gallery – which works notably with Do Ho Suh – has also forged strong ties with Korea since 2017 and has just expanded its space there. Likewise, the Pace Gallery which also opened there in 2017 and has just sent an important indication of its conviction about the expansion of the country's art market thereby inaugurating a major new exhibition space of more than 450 m2. Just a year ago, the Thaddaeus Ropac gallery, which collaborates with artists Lee Bul and Lee Ufan, inaugurated a superb space in the Hannam-dong district of Seoul after multiplying collaborations with Korean museums in the previous years.
These are indeed strong signals reflecting the country's enthusiasm and extraordinary growth potential, particularly for Ultra-Contemporary art, because according to the gallery owners who took part in the KIAF and Frieze fairs a few days ago, the market is being driven by a young clientele – Millennials and Generation 'Z'ers – who is leading a veritable boom in Korea's art market.
 KIAF and Frieze surf on the energy
Twenty years after the launch of the local fair KIAF (Korea International Art Fair), the first Frieze, a global art fair organization based in London, has just taken place in Seoul. This first is the result of a five-year memorandum of understanding between Frieze and KIAF to co-organize a major annual art fair. The events were held during the first week of September with around two hundred exhibitors in total, including the world's biggest art dealers and gallery owners (Gagosian, Hauser & Wirth, David Zwirner, Continua, White Cube, etc.) with around a hundred exhibitors at Frieze Seoul alone.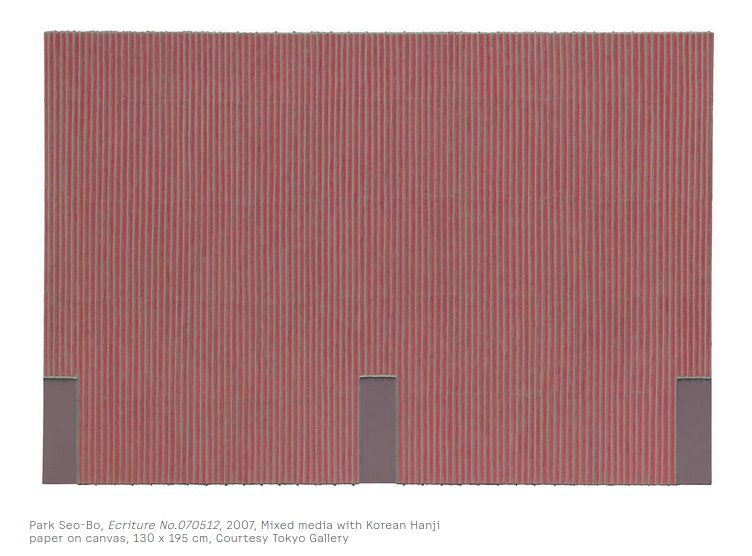 Of the approximately 70,000 visitors, half were apparently aged 20 to 30… It is therefore the enthusiasm of the new generations and of a new category of local collectors that provided the main energy at the two shows; but we should not overlook the activity of private museums, which are thriving throughout the country. Already, in 2016, a study published by Larry's List awarded South Korea the global prize for the number of private museums (around 45 institutions at the time, including 13 in Seoul), making the South Korean capital the city with the highest number of private museums in the world!